Below is a list of 500 Female Emcees and the first thing that everyone reading this should know is that the list is not complete. To be honest there's more than 500 names, much more, but still the list is not complete nor will it ever be. There are too many places and spaces that I have never been nor have the incredible artists like Aisha Fukashima the Raptivist, Mad-lines, Aima the Dreamer, Raw G,Ximbo, Invincible and D'Labrie who over the past year contributed greatly to this list.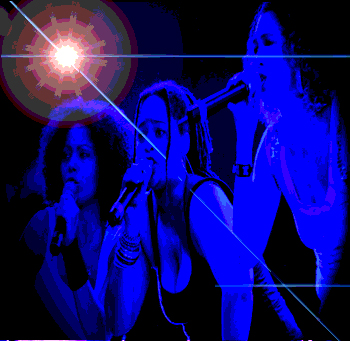 The list is not complete even as we have other wonderful lists like; the Illest Female Rappers,Women of Hip Hop, Female Rappers Tumblir, The Female Rappers Network or more recently Patrick McNease's Ultimate Female Emcee List. If we really think about it, we don't want this or any list to be complete. There will always be more emcees to add as long as this culture call Hip Hop is alive, well and is global. If the list stops growing Hip Hop stops growing..
With that being said, the reason why the list came about in the first place was out of frustration and a realization that many within this industry , in particular my male brethren needed to be enlightened.